Come Try Ringette / Bring a Friend Day
---
---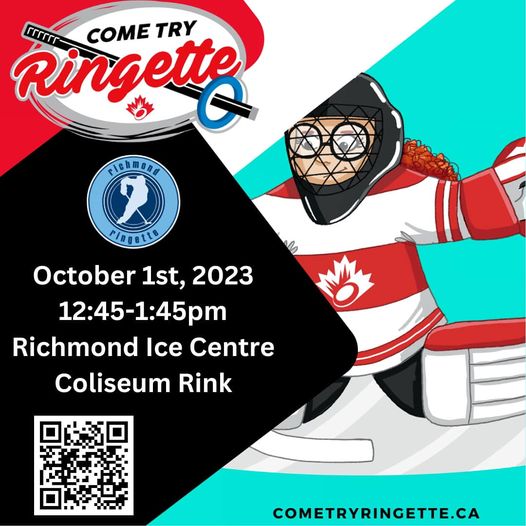 ---
JOIN US FOR OUR NEXT FREE COME TRY RINGETTE SESSION
Dates:
Oct 1st at 12:45 at the Richmond Ice Centre
Pre-registration is recommended - Register for Come Try Ringette
GOALIES! We are looking for goalies to play for our u12, u14 and u16 age groups. Are you a goalie in another sport that is able to skate? Come Try Goalie! Goaltender training is included throughout the season. If you are interested in trying goalie at the event please contact promotions@richmondringette.com and we can arrange for goalie equipment to be available for you!
Fun & Friendships Happen on Ice!
Building strong, fit & confident girls

Learn to skate

An alternative to hockey

Non-contact sport with full protective equipment

A full hour filled with fast play

Maximum participation, a true team sport

Play recreationally or competitively

Become a skilled athlete

Travel! Play locally, provincially, nationally & even internationally

Any age & physical stage, from 5 - 95